We Isumi Lifestyle Laboratory has regularly hold Isumi Life Market in Chimachi where people can meet and deepen exchanges with a concept of "Meet and connect in Isumi."
In spring 2016, we are opening a new community space in Choja shopping street to create more community building opportunities.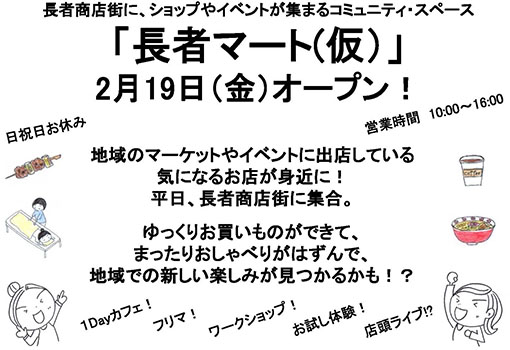 We rent a vacant shop space where previously was a farmer's store Pumpkin, and utilize the place as a community space Choja Mart (tentative name).
The space can be used as a shop or used for flea market, workshop, small starter business and more.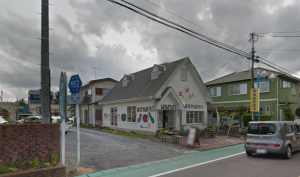 Due to the lack of funds, we would like to create this space with you, users. For example we work together to outfit the interiors of the building.
○Date: Open weekdays and Saturdays from 10:00 to 16:00
(Closed Sundays and Holidays, The use during off-hours is negotiable)
○Location: 176 Choja, Misaki-cho, Isumi-shi (used to be a shop Pumpkin)
Facilities include car parking and toilet, water supply and power supply available
○Details: We aim to create a community space where everyone (both Isumi citizen and people who visited Isumi for first time) can meet and enjoy.
We are planning to sale farm products made in Isumi (sweets and deli made with local products); display and sale handmade products; offer opportunities for small starter business; hold flea market etc.
Please feel free to contact us if you would like to use the space.
We look forward to meeting you at Choja Mart.
Map of Choja Mart (tentative name): 176 Choja, Misaki-cho, Isumi-shi

( Zackey/Yasuko )

update : 2016/02/15 23:29

Category :
information