Kabocha (Pumpkin) Festa was taken place at Dourakunosato (Misaki-chohi Kuwata, Isumi) again this year.
Flower signboard welcomed us at the entrance.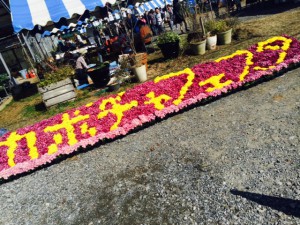 It was a sunny day and many people with kids also visited the festival.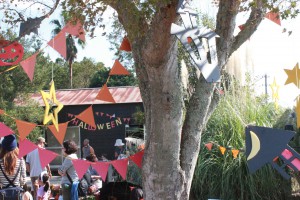 Some kids were dressing up for Halloween and kids were all enjoying the festival.
I could see that they had longed for the day.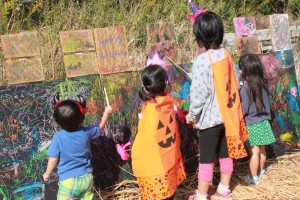 Shops sold flowers, vegetables, processed products with no additives, organic food, sweets, soft drink, etc., all made in Boso area.
They were all specialty products, and some people came to visit the festival to by them!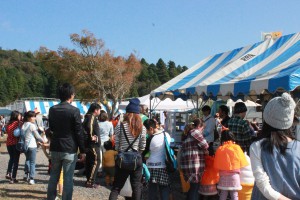 In this event, fine shops gather at one place, so you can choose what you like!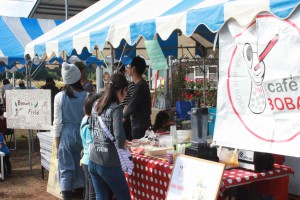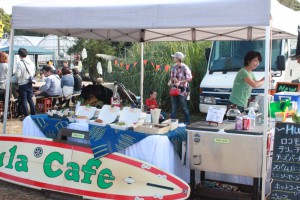 Some shops were from outside Isumi city, and there were new encounters.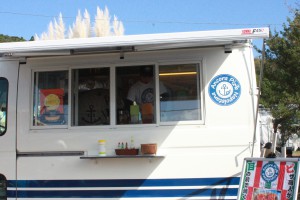 There was a workshop event to make pumpkin lanterns which were used at night.
Everybody was worked seriously to make the lantern. It must have been a nice experience!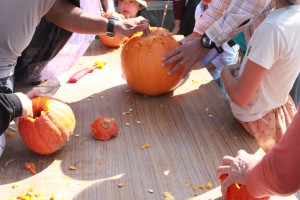 I'm very happy that more events are held these days in Isumi, where all the people from adults to kids can enjoy.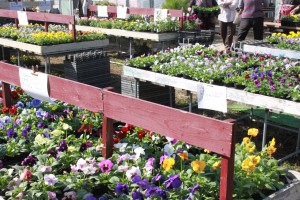 I look forward to the Halloween next year.
( Ui / Yasuko )

update : 2014/10/29 19:52

Category :
Diary
,
town events