Merry Christmas!
ChimachiMa was held this month again on the beautiful sunny day (December 12, 2014).
More stall shops were opened on the day and the market was lively.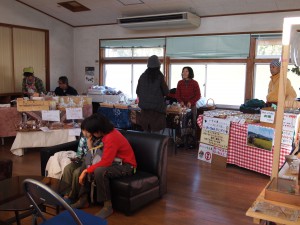 Flea market was held outside this time.
When it is warm, it may be a good idea to open flea market outside!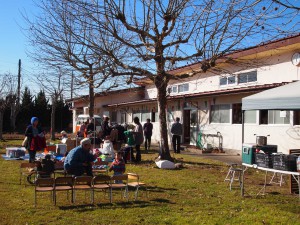 Cooking class was held in the kitchen by Kyadabuki Promotion Group
They cooked "Osechi Ryori," traditional New Year dishes, for the coming New Year.
It was impressive that participants enjoy cooking although it was their first time to join the event.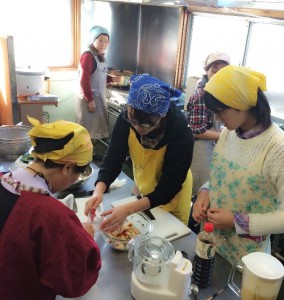 Also "Isumin" came to the market!
Many children took photos with Isumin.
It's been cold in recent days,
but it was very warm on the day.
So that many people from family with small children to adults who visited Chimachi for voting for election stopped at the market.
It seems that more children are coming to this market every month.
I'm happy to hear their merry voice like in a park.
It would be great if this market could be a place for people to gather and spend time slowly.
In the next ChimachiMa in January, a Special New Year Event will be taken place!
We will do Mochi-tsuki (pounding mochi), etc.
We hope you can join us!
( CHie / Yasuko )

update : 2014/12/25 13:30

Category :
event news