We are going to open Chimachi-ma this coming Sunday, although we might have to make it smaller because of typhoon.
Here are events we are planning, some might be cancelled.
 *Kids pool (might be cancelled) Bring your own swimwear and towel. It's all free!

 *"Nagashi soumen" (might be cancelled) Soumen noodle goes through bamboo stream, catch and eat them!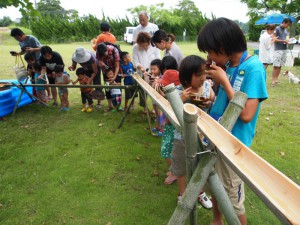  *Shaved ice(selling inside if it rains) Syrup is all homemade by loco grannies.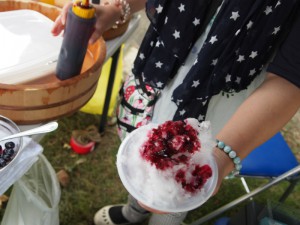  *Soap bubble party(might be cancelled) Soap bubble magician shows up the market.
We also have some shops, they are on the schedule blow:
 *Natural yeast bread
 *Homemade organic mochi(sticky rice cake)
 *Loco honey
 *Vegetarian ramen
 *Coffee
 *Handclafted fancy goods
 *Psychological counselling
You can also have a shop at the market or flea market.
Ask staff at the market and join us please!
(Aiko)

update : 2014/08/09 16:28

Category :
event news