We are pleased to inform you that our new office of Isumi Lifestyle Laboratory was opened on June 13, 2015 (Sat).
We have had a lot of support from many people to open this new office.
Some helped moving and some brought us warm and encouraging words…
We are very grateful for your kind support!!
We felt one more time the importance of the relationship with people by today.
We would like to continue to help people who are related to Isumi live vivaciously and freely.
We will continue to take action lively at this new place.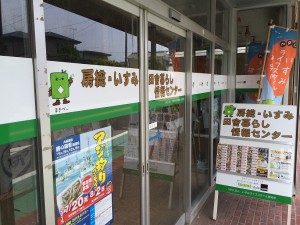 The office was relocated from Misaki city government office to now the shop building of middle of Misaki Choja shopping street.
A flag of Isumi Lifestyle Laboratories will be a landmark.
You will also find Makibe, our cute mascot character, at the window of our office.
There are Chiba Bank, Genji Supermarket, and Choja Book Store near by♪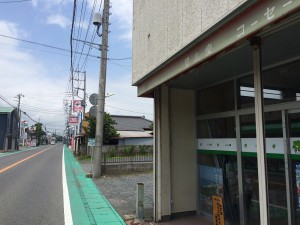 Morning market venue where it takes 3 minutes from the office is our car park.
*The morning market will be held every month on 4, 14, 9, 19, 24, and 29 before noon. You can use the car park of the opposite side of the market at the time.
Why don' t you stop at morning market as well?
Recommended information from our website staff *Chojamachi morning market information*.
Here is our office♪
You can take time to collect information.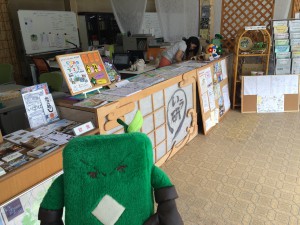 Since our office is now in the shopping street, we will try to make our office as a place where you can pop in anytime.
Even today local students and neighbors visited our office.
We are happy that we can meet new people.
We are really looking forward to you coming.
*New Address*
475 Choja, Misaki-cho. Isumi-shi, Chiba
TEL: 0470-62-6730
FAX: 0470-62-6731
E-mail: isumi-style@bz03.plala.or.jp
*No change for TEL, FAX and E-mail.
*Office Hour*
From Wednesday to Saturday: 9:00-17:00
We are closed on Sunday, Monday, and Tuesday.
( Ui / Yasuko )

update : 2015/06/18 22:41

Category :
Diary
,
information